Each state has its own policies on how community solar farms will be built, operated, and where they can and cannot be built.
This practice is also extended down to counties and towns, who make the final decisions and requirements.
Oregon is no different, and here we will highlight the overarching requirements the state has put in place.
Who Can Sign Up?
Anyone can sign up for any community solar project that has available space. Renters, home owners and business owners that cannot have their own rooftop solar array, nonprofits, etc. are eligible to apply. There is also no income requirement, unless you qualify as a low-income subscriber (we have those requirements linked below.) The major requirement is that you must have a utility account through one of these three energy providers: Portland General Electric, Pacific Power, or Idaho Power.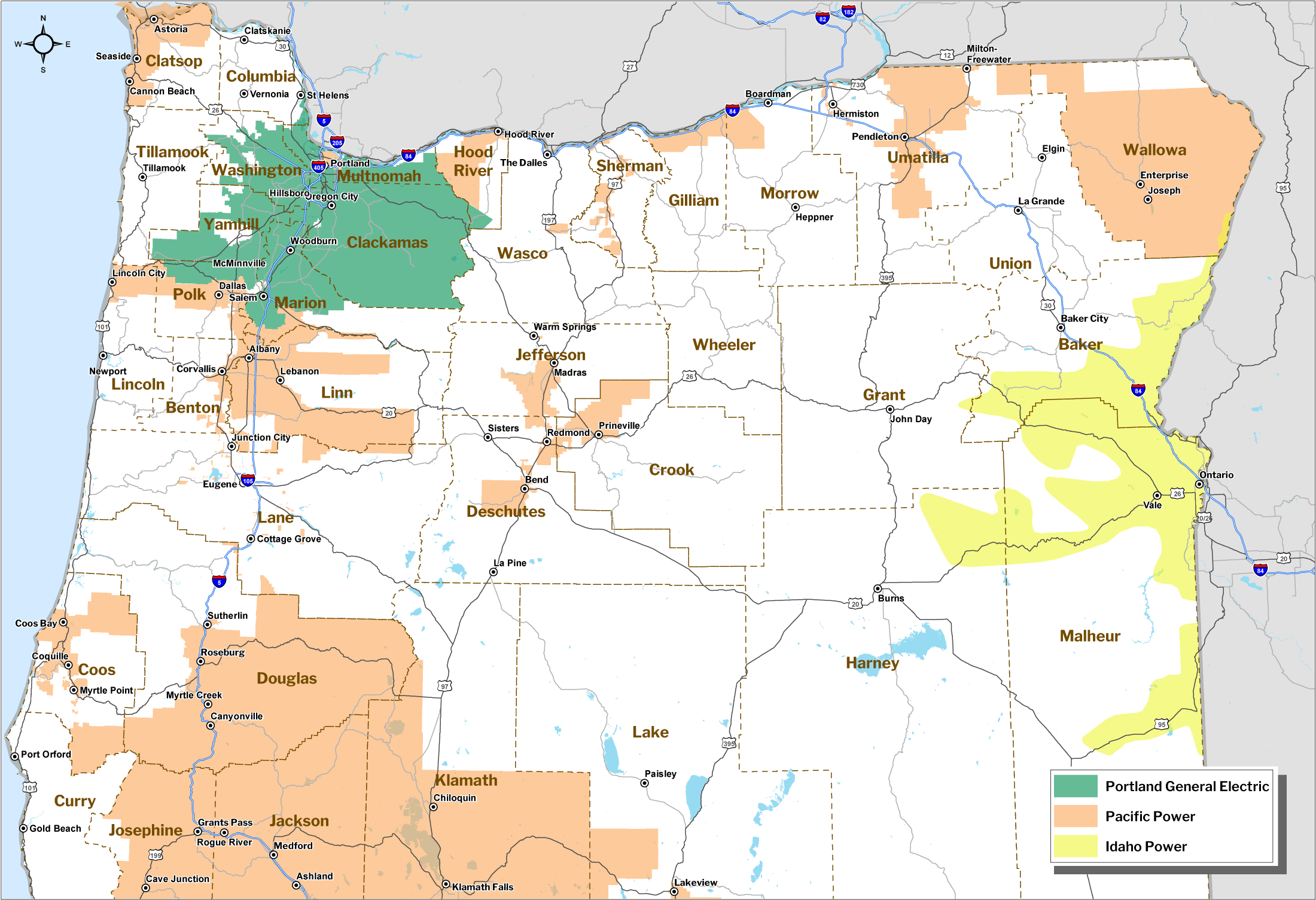 Legislature as defined by SB 1547 requires that fifty percent of a project's capacity must be reserved for residential and small commercial customers. Oregon is also unique in their requirement that ten percent of each project must consist of low-income subscribers. This is a great way to ensure that community solar projects are accessible to everyone, not just those who can afford it.
To learn more about the low-income subscriber requirements or to see if you are eligible, visit the Oregon Community Solar Program website.
How Much Does it Cost to Subscribe?
Oregon has set up two different types of subscriptions for community solar programs- variable subscription plans and fixed subscription plans.
With the variable subscription plan, you sign up for a portion of the community solar farm and pay monthly for the actual energy produced by your portion.
With the fixed subscription plan, you sign up for a portion of the community solar farm and pay a fixed monthly amount based on the size of your subscription.
However, at ClearPath Energy, it is free to sign up for our community solar farms. This means that all you will receive is the discount credits on your energy bill from the energy produced by your portion of the community solar farm. To learn more, read our blog post on Community Solar Billing. Keep in mind that this blog is more relevant to the New York market, but will operate similarly in Oregon.
The Future Of Community Solar In Oregon
Community solar is still in its early stages in Oregon, but there is a lot of potential for growth. With the right policies in place, community solar could become a major source of renewable energy in the state. We're excited to get started in Oregon and expand accessible, renewable energy to this beautiful state!